Arctic Challenge Exercise 2019
The Air Forces of Finland, Norway and Sweden will host multinational Arctic Challenge Exercise 2019 from 22 May to 4 June 2019. More than one hundred aircraft from nine nations will participate in the air exercise carried out in the airspace over the northern areas of the host countries.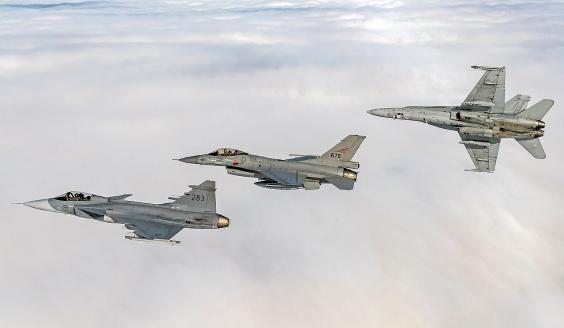 This year's Arctic Challenge Exercise (ACE 19) is the fourth of its kind that Finland, Norway and Sweden have organised together. The exercise conducted every second year since 2013 is this time led by the Swedish Air Force that is responsible for planning and direction of the training event.
ACE 19 provides opportunity to train the large-scale planning and conducting of air operations in a real-like operating environment that involves a wide range of aircraft and forces of modern air warfare.
The ACE 19 host bases are located in Bodø in Norway, Luleå in Sweden, and Rovaniemi in Finland.
Flying will be conducted from Monday to Friday in two to three daily waves from 9 am to 6 pm Finland time (from 8 to 5 Norway and Sweden time). Flight activities will also be conducted on Ascension Day. The missions will be carried out in the areas extending over the three nations' northern regions (see Map of Area of Operation below).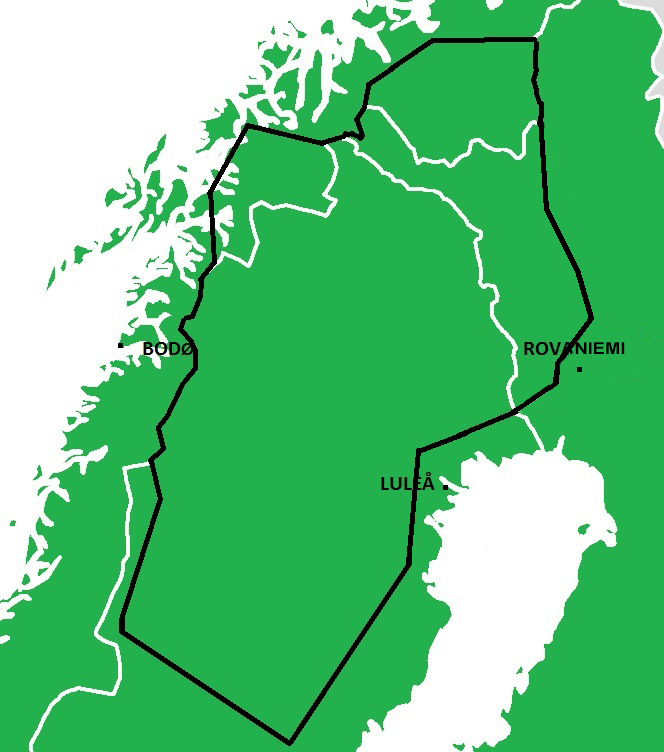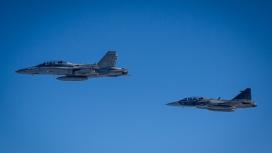 The Finnish and Swedish Air Forces will fly Cross Border Training (CBT) missions on a daily basis from 31 August to 4 September. The detachments will operate out of their respective home countries.
The combat phase of the Ruska 19 air operations exercise ended on 8 October. The challenging exercise was an effective test of the readiness and capabilities of the Finnish Air Force.