Arctic Challenge Exercise 2021
The Air Forces of Finland, Norway and Sweden will host multinational Arctic Challenge Exercise 2021 from 7 to 18 June 2021. The Arctic Challenge 21 has been scaled down from the original number of participants due to the coronavirus pandemic.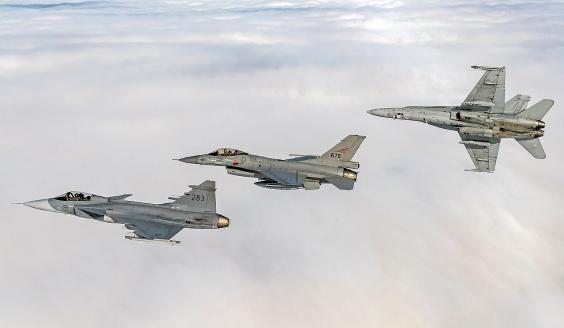 This year's Arctic Challenge Exercise (ACE 21) is the fifth of its kind that Finland, Norway and Sweden have organised together. The exercise conducted every second year since 2013 is this time led by the Norwegian Air Force that is responsible for planning and direction of the training event. This is the first year Denmark will be contributing to the planning stage of the exercise.
More than 70 aircraft will participate in the exercise. Apart from multirole fighters, the air operations will involve for example transport aircraft and air-to-air refuellers. Norwegian F-35 multirole fighters are entering the exercise for the first time.
The objective of the exercise is to train participating forces to conduct dissimilar aircraft combat in large composite air operations (COMAO) safely and effectively. The exercise aims to develop air combat techniques and tactics between dissimilar aircraft.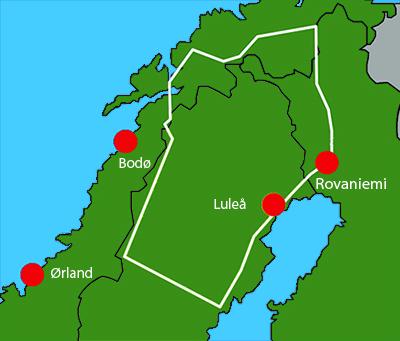 The ACE 21 host bases are located in Bodø and Ørland in Norway, Luleå in Sweden, and Rovaniemi in Finland.
In the exercise two daily waves will be flown across Europe's largest training area above Norway, Finland and Sweden. Flight operations will be conducted during both weeks from Monday to Friday 10-18 Finnish time (9 - 17 Norwegian and Swedish time). The Finnish Air Force is deploying 12 Lapland Air Command F/A-18 Hornet multirole fighters, two Hawk jet trainers and a C-295M transport aircraft to the exercise. Lapland Air Command is the designated air base for the exercise in Finland, supporting 10 German Air Force Eurofighters and two US Air Force KC-135 Stratotanker aerial refuelling aircraft.
Besides the reduced number of participants, all recommended coronavirus precautions such as quarantines, coronavirus testing and grouping personnel into smaller units will be taken.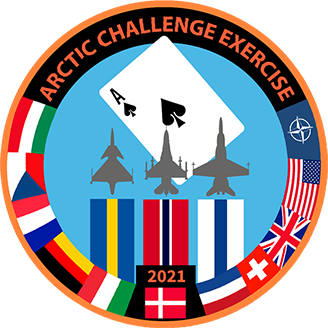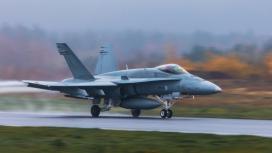 The Finnish Air Force will arrange the Ruska 22 air operations exercise on 3‒8 October 2022. The exercise will involve 50 aircraft and around 3,700 personnel at different locations across Finland.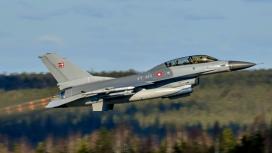 Karelia Air Command will host a step out visit of two Royal Danish Air Force F-16 fighters at Rissala Air Base on 3‒4 August 2022.