Hornet and Hawk demonstration flights in international airshows in June
The Finnish Air Force international air show season 2018 will be kicked off on 9 and 10 June with F/A-18 display in Danish Air Show, Aalborg and Hawk display in Estonian Aviation Days.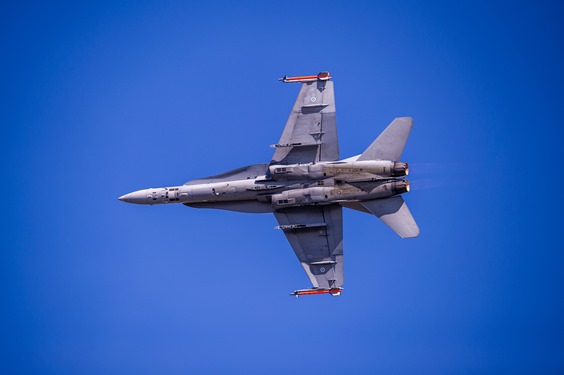 The Hawk Advanced Jet trainer solo display is flown by Captain Eero Mannismäki in Lange, Estonia on Saturday and Sunday 9 and 10 June by of the Finnish Air Force Academy Fighter Squadron 41. The F/A-18 Hornet display flown by Captain Lauri Mäkinen of Karelia Air Command's Fighter Squadron 31 is scheduled on Sunday 10th June at the Danish Air Show in Aalborg, Denmark.
Official website of Estonian Aviation Days: http://www.lennundusmuuseum.ee/en/estonian-aviation-days/
Official website of Danish Air Show: https://danishairshow.dk/