Finnish Air Force Commemorates its 100 Years on Facebook and Twitter
Finnish Air Force was founded on March 6th 1918. To celebrate its 100th anniversary significant events in the Air Force history are commemorated on Facebook and Twitter.
The updates recollecting the Air Force history can be recognized by the hashtag #ilmavoimat100 at the Finnish Air Force official Facebook (facebook.com/Ilmavoimat) and Twitter (twitter.com/FinnishAirForce) accounts. They are illustrated by rarely seen archive photos by the Finnish Defence Forces and Air Force photographers.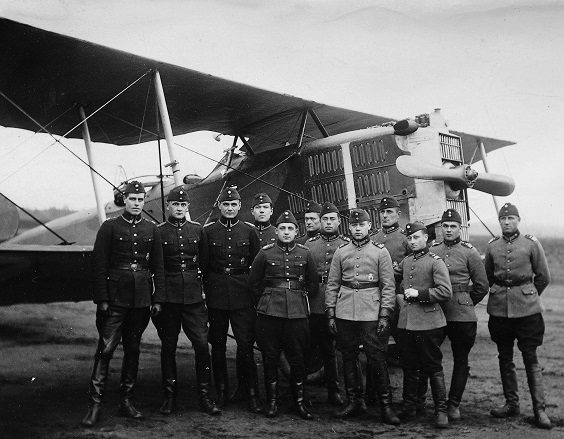 Finnish Air Force Pilots with a Breguet 14 A2 reconnaissance aircraft that was used by the service from 1919–1927. Photo: Finnish Air Force