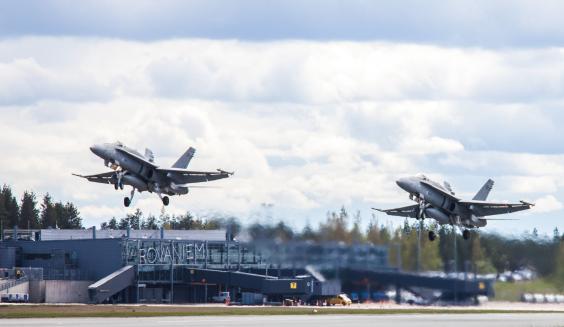 Protecting Airspace over Northern Finland and Entire Nation
Lapland Air Command provides round-the-clock surveillance and air policing of Finland's airspace and its adjacent areas.
With Colonel Tuukka Karjalainen at the helm, the air command employs around 430 persons consisting of 350 uniformed service members and around 80 non-uniformed personnel. Lapland Air Command's main operating base is at Rovaniemi, but facilities and personnel are also located across the provinces of Lapland and Northern Ostrobothnia.
Top-Notch Equipment Supported by Consummate Skills
Lapland Air Command's spearhead is our Boeing F/A-18 Hornet fighters. Recently upgraded to meet the requirements of modern-day air warfare, the aircraft are at the peak of their performance curve. The completion of the air surveillance radar modernization project means all our tools for the job are top-notch.
Take a look at Air Force equipment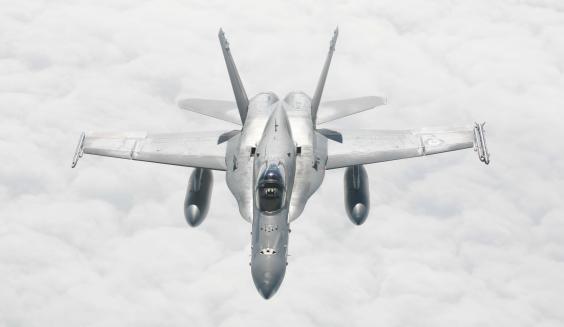 Air Defense Relies on Air Picture
The primary peacetime mission of Finland's air defense is air surveillance. In Lapland Air Command, this effort is directed from the No. 5 Control and Reporting Centre with subordinated radar stations located across the air command's air defense area. Information from a range of sensors is compiled into a real-time air picture to enable the planning and execution of air defense.
For more on air defense, click here
Identification Mission Launched When Necessary
Airborne targets detected within or approaching Finnish airspace are identified as a joint effort by civil and military agencies. In case a target lacks flight plan information and cannot be identified by any other means, the control and reporting centre scrambles a Hornet on an identification mission.
Each operational fighter squadron is ready to launch an armed Hornet on an air policing mission around the clock, every day of the year. If necessary, force will be used against an intruder.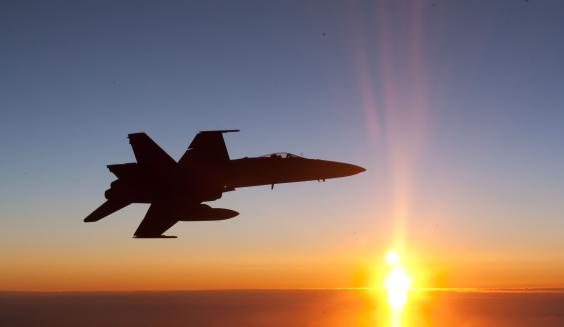 Training Focuses on Pilots
The more apparent - and audible - facet of our operations is the training of Fighter Squadron 11's pilots for their peace- and wartime tasks.
Most daily flying takes place during office hours when the air command's fighters may be spotted streaking across the skies of the northern provinces of Lapland, Kainuu, and Northern Ostrobothnia.
Attempts are made to conduct training missions over sparsely populated areas to reduce noise disturbance; in addition, noise abatement procedures are complied with in the vicinity of airfields whenever practical.
Cooperation across Finland and over Borders
In addition to routine training, our personnel participates in several air training events and field exercises every year. Cooperation partners include other service units and our counterparts from other nations.
An example of international cooperation is training missions with the Swedish and Norwegian air forces nearly every week under a cross-border training scheme, which is a cost-effective way of executing varied air combat scenarios with participating aircraft operating from their home bases.
Lapland Air Command also contributes to major combined exercises on an annual basis. These serve as venues for measuring our skills against those of other nations. This will help us to further develop our tactics and procedures.