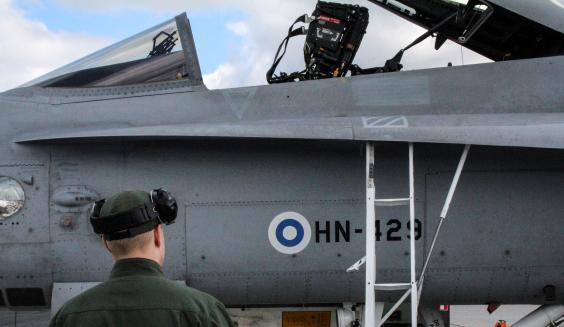 As Conscript with Lapland Air Command
To do military service with Lapland Air Command, an application shall be submitted for specialized training.
All specialized training paths start with basic warfighter's training in the Air Force Academy at Jyväskylä-Tikkakoski, where some trade-specific training is also given. Conscripts then move to the air commands for on-the-job training in a true air base environment.
Conscripts assigned to Lapland Air Command are trained at Rovaniemi. Administratively, they are under the direction of the Jaeger Brigade, but responsibility for training is with Lapland Air Command in cooperation with the Jaeger Brigade and Air Force Academy.
Lapland Air Command provides training on the following special trades:
• Command and control and fighter control NCO 347 days
• Crew chief assistant 347 days
• Military vehicle operator 347 days
• Aviation ordnanceman 165 days