Air-to-Air Refueling Training in June
Finnish Air Force will conduct Air-to-Air Refueling (AAR) training for F/A-18 pilots in cooperation with Omega Air Refueling Services from 13 to 14 June.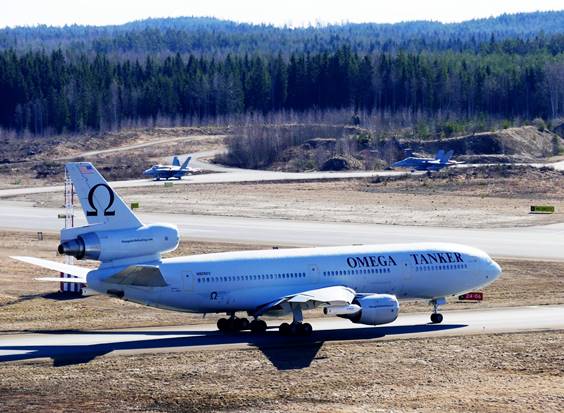 The aim of the AAR training is to provide AAR proficiency and currency training for Finnish Air Force F/A-18 pilots. The training is conducted with an Omega Air Refueling Services KDC-10 aircraft operating from Helsinki-Vantaa airport. The operations take place over Central Finland.