Air Force Academy Hawks to participate in Swedish Air Force Advanced Jet Trainer Exercise
Finnish Air Force Academy will take part in Swedish Air Force's Final air exercise from 11 to 15 June.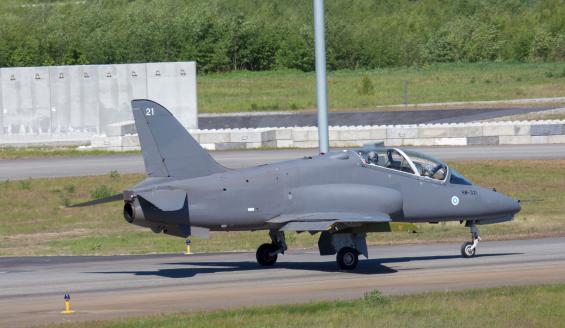 During Final exercise Finnish Air Force combat pilot students flying will fly air-to-air combat training missions with their Swedish colleagues developing their capability to plan and execute air operations in multinational environment.
Air Force Academy participates in Final exercise with 15 persons and two Hawk Advanced Jet Trainers that operate from Visby Air Base in Gotland. The exercise flight operations take place in Swedish airspace from 12 to 14 June.