Finnish Air Force Air Show Displays Outside Finland in Summer 2019
From July to September the Finnish Air Force will participate in various international flying displays and aviation events abroad.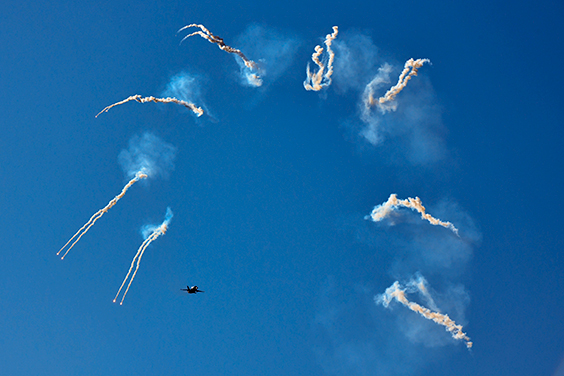 In the events, spectators will see the Finnish Air Force's official aerobatic team, the Midnight Hawks, as well as displays by the F/A-18 Hornet and Hawk solo pilots. All displays are subject to weather conditions.
Finnish Air Force Air Show Displays Outside Finland in Summer 2019:
13 July: Ämari, Estonia
Hawk solo display
19 and 21 July: Royal International Air Tattoo, Fairford, United Kingdom
F/A-18 solo display
27 July: Falcon Wings Airshow, Lithuania
Hawk solo display
16 and 18 August: Roskilde Airshow, Denmark
Midnight Hawks aerobatic team
25 August: Försvarsmaktens flygdag, Ronneby, Sweden
F/A-18 solo display
21 and 22 September: NATO days in Ostrava, Czech Republic
Midnight Hawks aerobatic team display

Read more:
Finnish Air Force Air Show Displays in 2019
F/A-18 Hornet solo display
Midnight Hawks aerobatic team
The Finnish Air Force on social media:
Midnight Hawks on social media: