Finnish Air Force F/A-18 Solo Display Awarded with Sir Douglas Bader Trophy at RIAT 18
The Finnish Air Force F/A-18 Solo Display flown by Captain Lauri Mäkinen was awarded with the Sir Douglas Bader Trophy for best individual flying display at the Royal International Air Tattoo 18.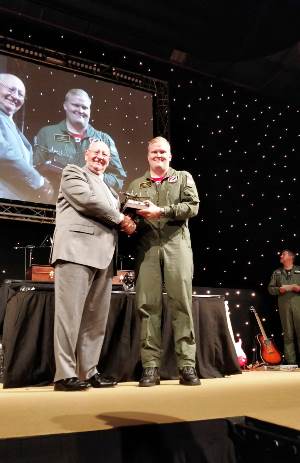 RIAT 2018 took place from 13 to 15 July with Captain Mäkinen flying a solo display on each day of the airshow in Fairford. Capt Mäkinen, serving at the Karelia Air Command's Fighter Squadron 31 has flown Finnish Air Force Boeing F/A-18 C/D Multi-Role Fighters since 2008. In 2018 he is the F/A-18 airshow display pilot of the Finnish Air Force.