Training Mission With the German Air Force During Week 42
This week, Karelia Air Command's F/A-18 Hornet multi-role fighters conduct a training mission with German Air Force Eurofighter Typhoon multi-role fighters.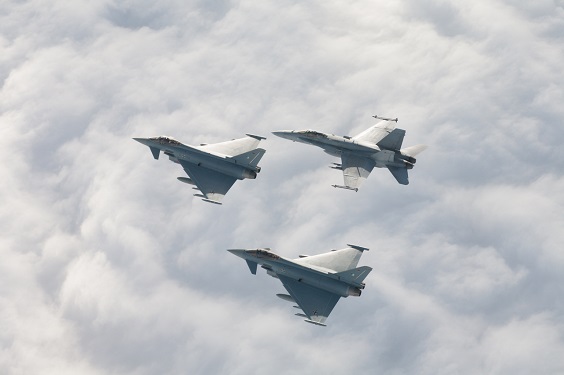 The training mission will be flown in Finnish airspace, over the regions of Northern Savonia and Kainuu. The German Eurofighters operate from Ämari Air Base in Estonia.
Finnish Air Force, Swedish Air Force and detachments participating in NATO's Baltic Air Policing have carried out similar bi- and trilateral training missions since summer 2016.
The previous bilateral training mission between the Finnish and German air forces took place in the beginning of October, during week 40. Back then, two F/A-18s and two Eurofighters took part in the training. A couple of similar training missions will be conducted during the rest of the year as part of Finnish Air Force's normal flight operations.