European Air Chiefs Conference Convened in Rovaniemi
Hosted by the Finnish Air Force, EURAC 22 was held in Rovaniemi on 4-6 April. Delegates from 21 European nations attended the conference.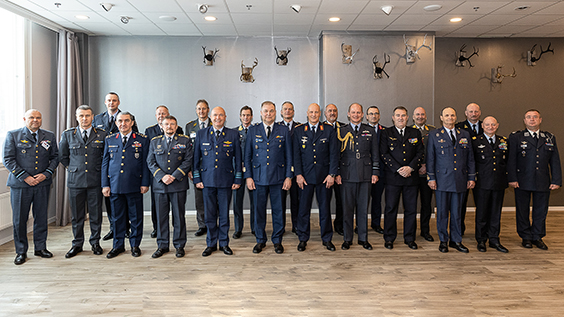 The conference theme was Present-Day Security of Supply, seen especially from the angle of a small country. The panel discussions were introduced by the Finnish Defence Forces Deputy Chief of Staff Strategy, Lieutenant General Kim Jäämeri, Deputy Chief of Staff Logistics and Armaments, Lieutenant General Timo Kakkola and Chief of the Defence Forces Logistics Command, Major General (Eng) Kari Renko. Industry perspectives on security of supply were presented by Patria Finland Division Vice President, Air Domain, Kimmo Hyvärinen, Insta Group Oy Vice President, Sales and Customers, Tuure Lehtoranta, and Millog Oy CEO and President, MSc (Eng) Sami Pitkänen.
The event was hosted by Commander of the Finnish Air Force, Major General Pasi Jokinen, and Deputy Chief of Staff Air Force Command Finland, Colonel Timo Herranen served as the master of ceremonies.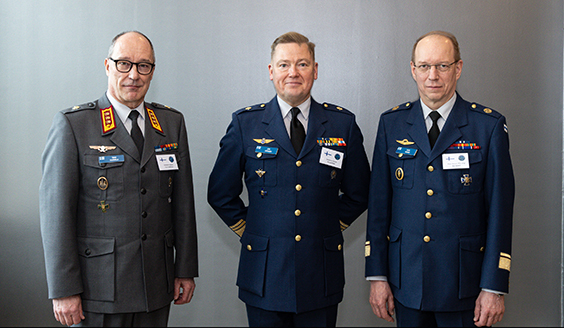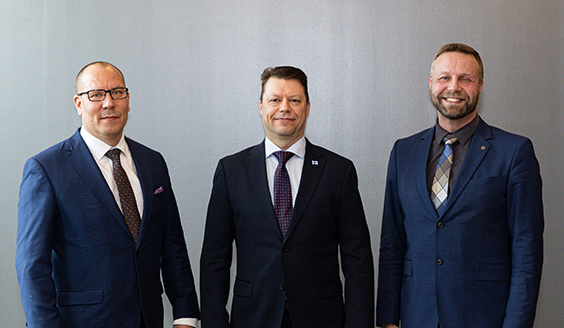 - It has been a pleasure to host this esteemed conference after a three-year suspension of activities and have the opportunity to hold discussions with the other European air chiefs on issues that due to recent – even unexpected - events have become more significant than we earlier believed. The conference theme, security of supply, is more current than in decades as a consequence of the Covid19 pandemic and war in Ukraine, says Major General Jokinen.
- Political leaders have also become more aware of the fact that preparing for a military threat requires not only sufficient resources but also political decision-making capacity. Finland and Rovaniemi, for its military history, form an apt environment to address these issues. Our thoughts are strongly behind the Ukrainians as they are bravely defending their country, Major General Jokinen continues.
The European Air Chiefs Conference was founded in 1993. The conferences aim to enhance collaboration and cooperation between European air forces and to facilitate the exchange of thoughts among the air chiefs of European countries on current issues related to air power. The EURAC members currently comprise 28 nations.
The EURAC is organised annually and the conference hosting responsibilities are rotated among the participating countries. The event was previously held in Finland in 2002.