Finnish Air Force to fly training missions with the Belgian Air Force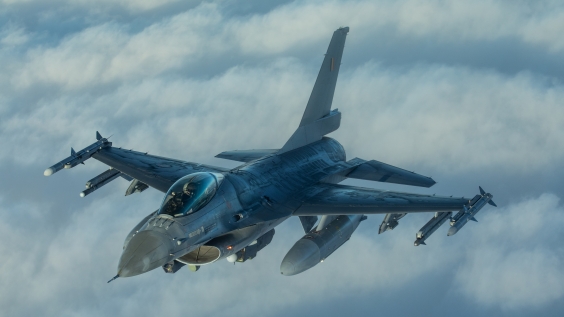 The Finnish Air Force will fly training missions with the Belgian Air Force on 16‒17 February 2022. The missions will involve two Finnish and two Belgian fighters.
The objective is to train Finnish F/A-18 pilots in scenarios involving a different fighter type. The missions provide both pilots and fighter controllers with first-hand experience in international cooperation and interoperability.
The missions will be flown in Finnish airspace as a part of Finnish Air Force's daily flight operations on 16‒17 February 2022. The Belgian Air Force will participate with two F-16 Fighting Falcons operating out of Ämari Air Base, Estonia. The Finnish F/A-18s will fly from Karelia Air Command's main operating base in Rissala.
Training missions with NATO's Baltic Air Policing detachments are a part of the Finnish Defence Forces' international training and exercise plan, approved by the Ministry of Defence. Similar missions have been a part of the Air Force's international cooperation since 2015. Flown from main operating bases, the missions are a cost-effective way to enhance interoperability and develop capabilities.