Finnish Air Force to participate in BALTOPS 22 with two F/A-18s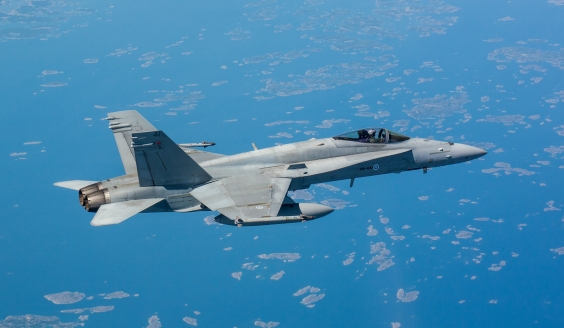 The international BALTOPS 22 exercise will take place in the Baltic Sea region on 5‒17 June 2022. The Finnish Air Force will participate in the exercise with two F/A-18 Hornet multi-role fighters operating out of Turku airport on 6‒10 June 2022.
The aim of BALTOPS 22 is to enhance NATO member and partner nations' interoperability in joint air, naval and amphibious operations. For the Finnish Air Force, the national aim is to enhance the joint operating capabilities of the Navy and the Air Force, and to train personnel in participating in multinational air operations.
Operating out of Turku airport will enable the Finnish F/A-18 pilots to train cost-effectively with international partners while flying from Finland. The missions will be flown in training areas located above the southern Baltic Sea and the coast of Sweden on 6‒10 June 2022.
BALTOPS is an annual exercise in which Finland has participated since the 1990s. This year, the Finnish Navy will take part in the exercise with the minelayer Uusimaa, the mine countermeasures vessel Purunpää, a coastal jaeger readiness unit from Nylands brigad, and Naval Acedemy personnel. The Finnish Navy's and the Finnish Air Force's participation in Baltops 22 is a part of the Defence Forces' international training and exercise plan for 2022, approved by the Finnish Ministry of Defence.