#ruska23
Ruska 23 is the Finnish Air Force's main military exercise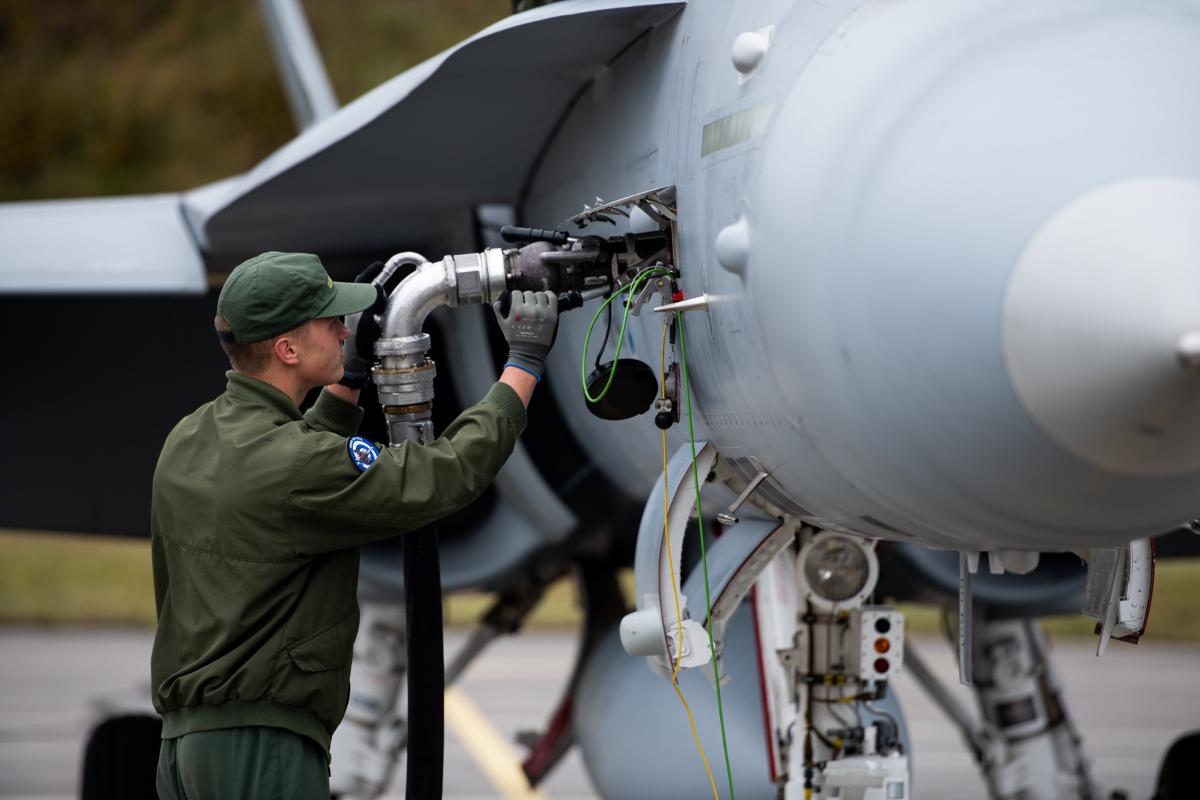 Ruska 23 live air exercise will take place 25–30 September 2023. The Ruska 23 exercise will involve some 60 aircraft and some 4,500 personnel.
The exercise will train cadre and reservists mainly of Lapland and Satakunta Air Commands. The exercise will involve some 2,600 reservists. All Finnish Air Force units will participate in the exercise. In addition, aircraft and personnel from Finland's partner countries and allies will participate in the exercise
Ruska 23 will train the whole body of the Finnish Air Force. The exercise will make use of complex targets and situations, and the detachments will train both air warfare and base operations. According to the Finnish Air Force's dispersed and mobile operational concept, the exercise utilises several bases around Finland. The main bases of the exercise Rissala, Pirkkala and Rovaniemi. The exercise also utilises Tervo and Vieremä road bases. Air activities also spread out to Tikkakoski, Oulu, Kokkola, Vaasa, Jämijärvi, Pori, Varkaus and Joroinen areas. The Finnish aircraft will also operate out of Kallax Air Base in Sweden.
– The Finnish Air Force has competent personnel, high readiness and modern capabilities – and Ruska 23 will develop them even further. The exercise maintains and enhances the Air Force's ability to protect Finland with our partners and allies, sums Exercise Director, Chief of Air Force Operations, Colonel Karri Heikinheimo.
Air activities around the clock
Most of the aircraft participating in the exercise are F/A-18 Hornet multi-role fighter jets. In addition to them, the participating aircraft will include Hawk jet trainers, Finnish Air Force transport and liaison aircraft, a Finnish Army NH90 transport helicopters as well as aircraft from partnering countries and allies.
Partners and allies bring some 10 aircraft to the exercise. Fighter detachments from Sweden and the United Kingdom will participate in the exercise. Sweden will take part in the exercise with JAS-39 Gripen multirole fighters, and the UK with F-35 fighter jets. Swedish Gripens will operate out of Pirkkala Air Base. The British F-35s will operate out of the Queen Elizabeth aircraft carrier off the coast of Norway and will not operate out of Finnish air bases.
The air activities of the exercise will begin on Monday, 25 September at noon, and cease on Saturday, 30 September by 3 PM. On Monday and Tuesday, the flight operations will be completed by 10 PM. From Wednesday onwards, the flight operations will be conducted around the clock.
Ruska 23 air activities will include flight missions at low altitudes, as well as supersonic flying 10-kilometre (33,000 ft) altitude above the mainland. In addition, the aircraft will deploy countermeasures, such as flares and chaff, during the exercise. Chaff may cause false echoes on weather radar, and flares may be seen as momentary bright lights in the sky.
Follow the exercise on its website.