Vinka trainer aircraft to be retired after more than 40 years of service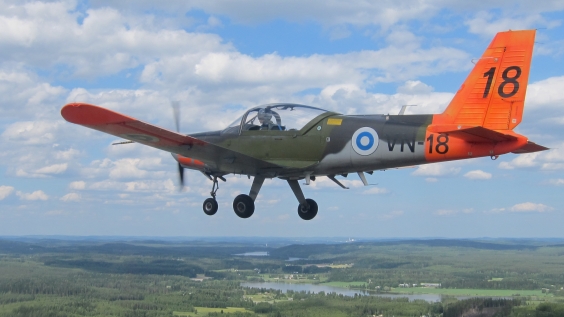 Valmet L-70 Vinka basic trainer aircraft will be retired on 1 September 2022 after more than 40 years of service with the Finnish Air Force. The Vinka entered service in 1980.
Designed and built in Finland, the piston-engined Vinka was developed in the 1970s to replace the Swedish-made Saab Safir as the Air Force basic trainer. The prototype of the aircraft, LEKO-70, flew its first flight on 1 July 1975. The first aircraft of the production series, VN-1, made its maiden flight on 29 December 1979, and the Vinka entered service with the Air Force at Kauhava in 1980. After the Safir was retired in 1982, practically all the Defence Forces and Border Guard fixed-wing and rotary-wing aircraft pilots have started their military aviation careers with the Vinka.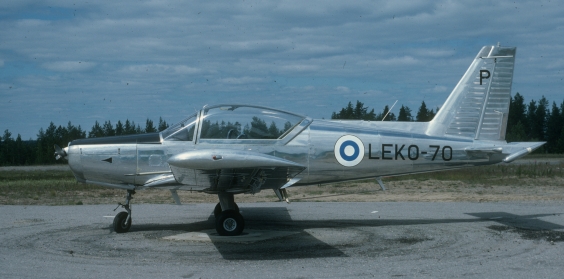 For more than 40 years, pilot students have made their first solo flights as well as their type rating and navigation training flights at the controls of the Vinka. In addition, the Vinkas have been used to train pilot students in e.g. night flying, instrument flying in low visibility conditions, and aerobatics. In 2005, all Vinkas and the pilot reserve officer course training activity were relocated from Kauhava to Tikkakoski.
The Finnish Air Force has had a total of 30 Vinkas, and the aircraft has carried the military type designation VN. During its long service life, the Vinka has undergone several structural reinforcements and other modifications. In 2002, the aircraft were fitted with a Garmin GNS 430 avionics installation.
A number of retired Vinkas have been handed over for public use, primarily to educational institutions and museums. The Finnish Defence Forces will sell the remaining approximately 15 aircraft at auction during the autumn of 2022.
The Vinka is set to be replaced in the basic training role by a fleet of 28 Grob G 115E aircraft.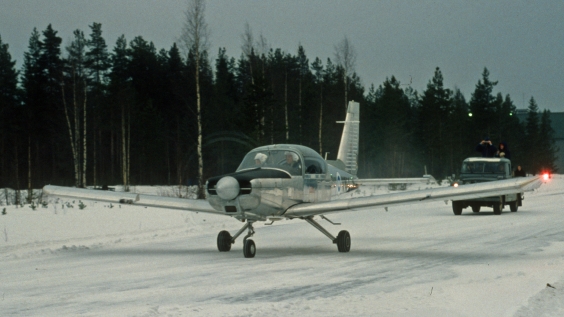 Valmet L-70 Vinka – technical specifications
Wing span: 9.36 m
Length: 7.50 m
Height: 2.80 m
Empty weight: 792 kg
Maximum operating weight: 1250 kg
Structure: all-metal
Power plant: four-cylinder Lycoming AEIO-360-A1B6 piston engine rated at 200 hp (149 kW)
Cruising speed: 200 km/h (75 % power at an altitude of 1500 m)
Ceiling: 3000 m
Systems and equipment: Basic instrument flying panel with Garmin GNS 430 GPS/COMM/VOR/ILS installation for navigation and communication.