Ruska 21 air operations exercise on 4‒9 October 2021
Ruska 21 is the most significant exercise of the Finnish Air Force in 2021. The aim of the exercise is to sustain and develop the readiness of Finland's air defence.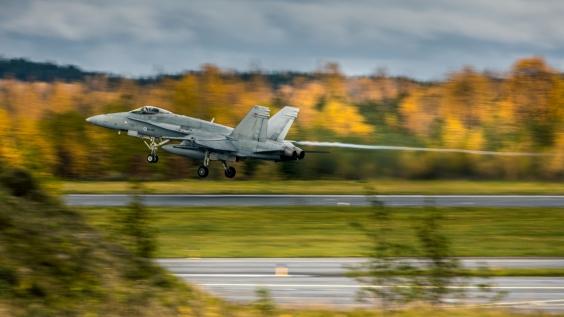 All the Air Force units will participate in the exercise that can be seen and heard nearly all over the country. This year, the Ruska exercise will primarily concentrate on training reservists, active duty personnel and conscripts of Karelia and Satakunta Air Commands.
In total, Ruska 21 will involve around 3,300 personnel, including 1,500 reservists. The participating aircraft will be assigned to either perform air defence tasks or emulate an adversary. As per the Air Force's mobile operational concept, the aircraft will operate out of several aerodromes across the country.
The main bases for the forces training air defence tasks will be Rissala and Pirkkala. The F/A-18s of the defending unit will also fly from the Savonlinna, Varkaus, Kokkola-Pietarsaari, Seinäjoki and Kajaani airports as well as the Vieremä road base, following the Air Force's mobile operational concept. The Air Force transport and liaison aircraft will operate also from Pori during the exercise. The aircraft emulating the adversary will fly from Rovaniemi, Oulu and Luleå, Sweden.
Ruska 21 flight operations will begin on 4 October at noon, and end on 9 October by 3 pm. On Monday and Tuesday, 4 to 5 October, missions will be completed by 10 pm. From Wednesday to Saturday, 6 to 9 October, flight operations will be conducted around the clock.
---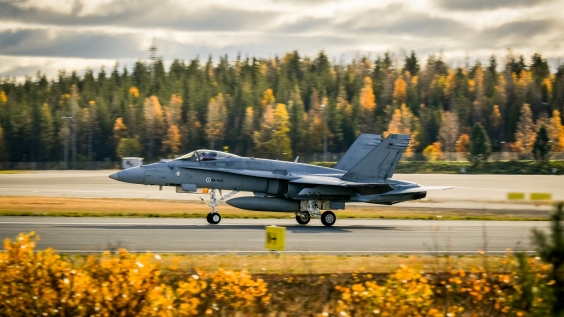 The Finnish Air Force will conduct the Ruska 21 air operations exercise on 4‒9 October 2021. Fifty aircraft and around 3,300 personnel will take part in the service's main exercise at different locations across Finland. The Swedish Air Force will also participate in Ruska 21.
---