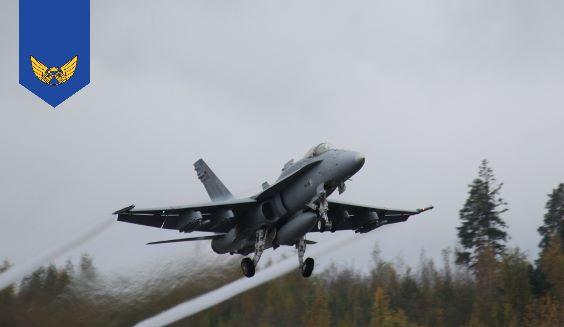 Karelia Air Command
Karelia Air Command monitors the airspace of its assigned area of responsibility, prevents intrusions into this airspace, trains conscripts, reservists and active duty personnel, and continuously develops its readiness and capabilities.
As an operational unit of the Air Force, Karelia Air Command is in continuous readiness to exercise command and control of air operations. Its main operating base is at Rissala twenty kilometers north of Kuopio. The air command also has operational locations across its area of responsibility that covers the entire eastern and southern parts Finland.
Seamless Cooperation by Hundreds of Professionals
Karelia Air Command employs around 750 professionals, of whom 500 are salaried active duty personnel, with the remainder 250 consisting of conscripts undergoing their military service. The air command's main assets are its Boeing F/A-18 Hornet multi role fighters and radar stations located across the country.