The Finnish Air Force will conduct the Ruska 17 air operations exercise between 9 and 13 October
More than 60 aircraft and approximately 4,500 personnel will take part in it. In addition to the Finnish Defence Forces' troops, aircraft and personnel of the Swedish Air Force will also participate in the exercise both as part of the forces practising air defence tasks and in the role of opposing forces.
The Ruska air operations exercise is FINAF'S largest military exercise in 2017, in terms of number of troops involved in the training. The objective of the annual Ruska exercises is to train the Finnish Defence Forces' personnel, conscripts and reservists for carrying out air defence tasks under emergency conditions, with consideration to all its aspects.
Ruska 17 will feature approximately 4,500 Defence Forces personnel, conscripts and reservists. FINAF will dispatch more than 30 Hornet multirole fighters and 14 Hawk jet trainers along with transport and liaison aircraft to take part in the exercise missions, to be joined by NH90 helicopters of the Finnish Army.
The Swedish Air Force will participate with eight Gripen multirole fighters along with an Argus airborne early warning and control (AEW&C) aircraft. The Swedish aircraft will be involved both as part of the troops practising air defence tasks and in the role of opposing forces.
The Ruska exercise missions will be flown out of the FINAF bases at Rissala, Pirkkala, Tikkakoski and Rovaniemi, bases to be established for temporary deployments at the airports of Oulunsalo, Halli and Kokkola-Pietarsaari and the road base at Vieremä that will already be set up for the Baana 17 exercise taking place in the preceding week. Furthermore, Kallax Air Base in Sweden will also be used in the exercise by participating Swedish Air Force troops.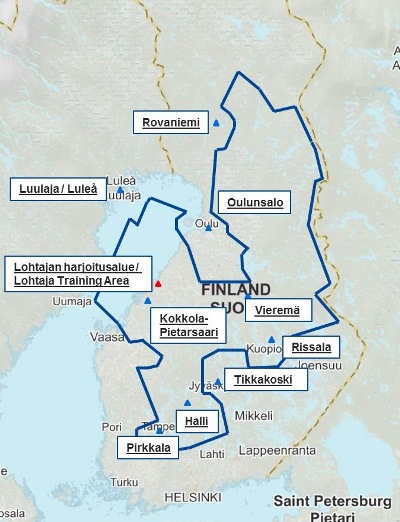 Area of operations and operating bases in Ruska 17 air operations exercise.
The operations in Ruska 17 will be conducted on a 24-hour basis, with the flight operations scheduled between 8 am and 11 pm on each exercise day. The flight missions will mainly be carried out in an area bordering on Pirkkala, Kuopio, Lieksa, Kuusamo, Rovaniemi, Sodankylä, Oulunsalo and Vaasa in Finland along with Kallax in Sweden. They will also take place in the airspace over the Gulf of Bothnia and in the Cross Border training areas shared by the Finnish and Swedish forces, located west of Rovaniemi. There will be troops moving on foot and in vehicles around the bases for the purpose of combat exercises. Additionally, participating ground based air defence units will operate in the training area at Lohtaja.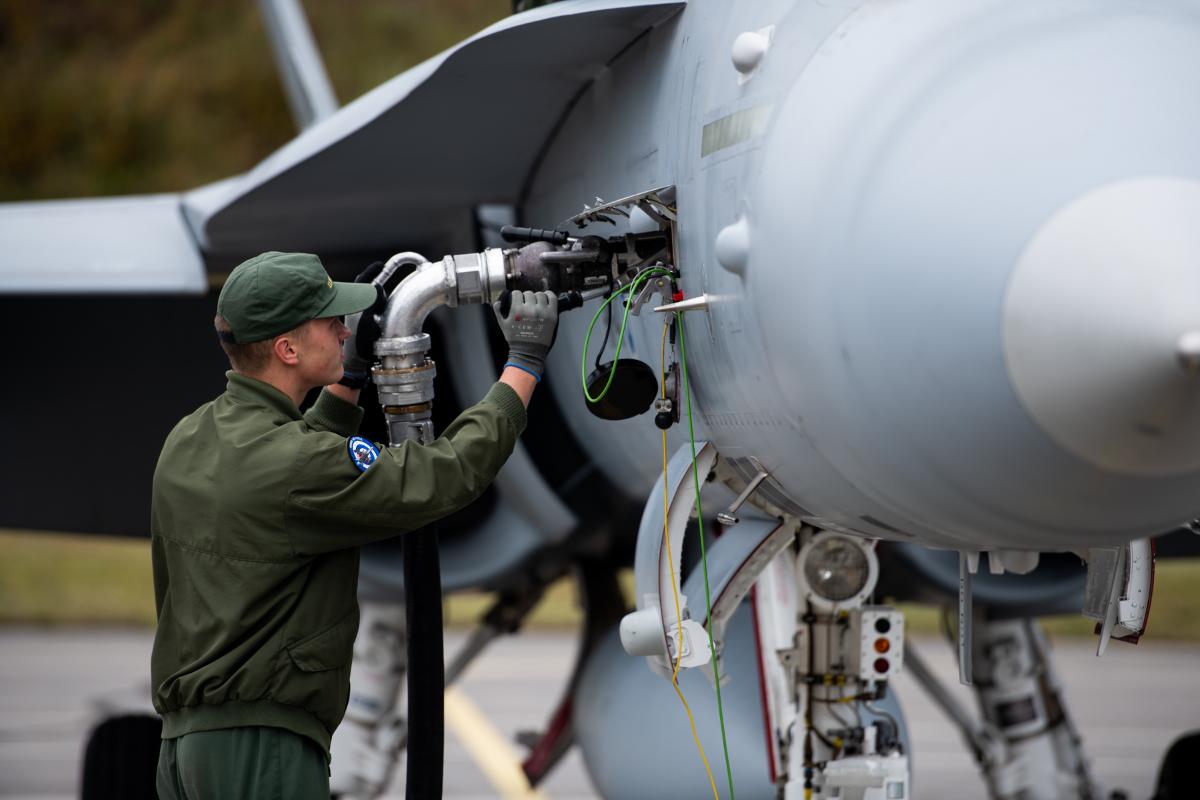 Ruska 23 live air exercise will take place 25–30 September 2023. The Ruska 23 exercise will involve some 60 aircraft and some 4,500 personnel.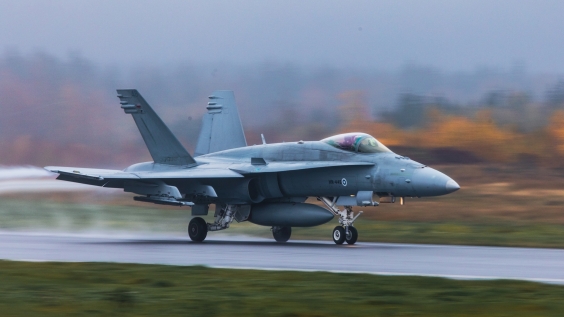 The Finnish Air Force will arrange the Ruska 22 air operations exercise on 3‒8 October 2022. The exercise will involve 50 aircraft and around 3,700 personnel at different locations across Finland.
---
View More...